Posted on Aug 17th, 2021 by Heena Ganotra, Last updated on Aug 18th, 2022
How about enjoying the beautiful sun-rise, while seated amidst nature? It is sure to be one of the most treasured experiences of life. To experience this startling beauty of nature, Vancouver-BC is surely one of the best places to see in Vancouver. Nestled in the backdrop of mesmerizing mountains and stunning beaches, the city of Vancouver is well termed as the most beautiful city in the world. Besides the sun-rise and unparalleled nature, Vancouver is also popular for its rain, ancient forests, ecologically-minded locals, and seawall. The place is worldwide famous for various activities including surfing, hiking, and swimming, along the Pacific Ocean.
Meanwhile, from enjoying quality time with loved ones at Vancouver's extensive parks to admiring the most epic landscapes, and bargaining your way through the famous public market, chugging craft beer to sunbathing at Wreck Beach, Vancouver has no dearth of options for its travelers. There is an endless list of beautiful places to visit in Vancouver. It also boasts a fantastic shopping custom, incredible dining along with a busy cultural life. It is truly an amazing city to reside in. It is time to pack your bags and fly down to Vancouver to take a hike across Vancouver Island or party hard at Downtown Vancouver or visit the Capilano Suspension Bridge in North Vancouver. Make your way through the cobblestone streets to admire the spectacular views Vancouver has to offer!
Now, before you get confused between 'where to go in Vancouver' and 'things to do in Vancouver', we have chalked out the best options for you.
Places to Visit in Vancouver
Stanley Park :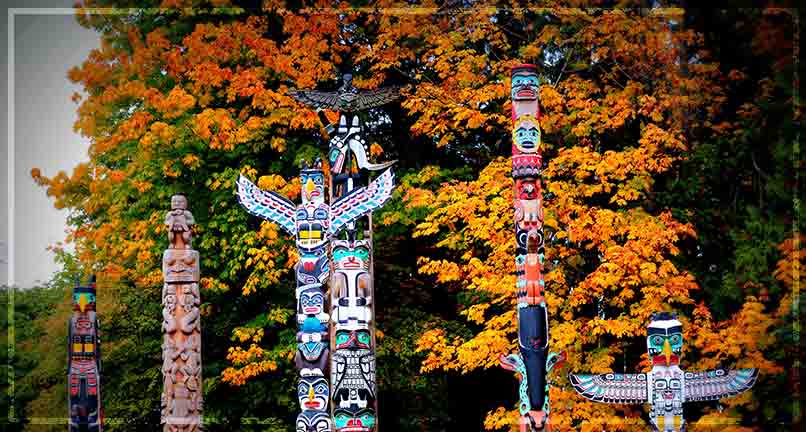 It is Vancouver's first largest urban park that flaunts pleasing scenic views of mountains, water, sky, and majestic huge trees with grace. It has a magnificent green oasis and a seawall path that encloses the green space, making Stanley Park one of the beautiful places to visit in Vancouver. Be it the arresting beaches, local cuisines, wildlife, historical and cultural landmarks, the park provides a series of indelible moments of life for people of all ages. Explore the 400-hectare natural West Coast rainforest. Book your flights to Vancouver from India soon and check out the best places to see in Vancouver!
Grouse Mountain :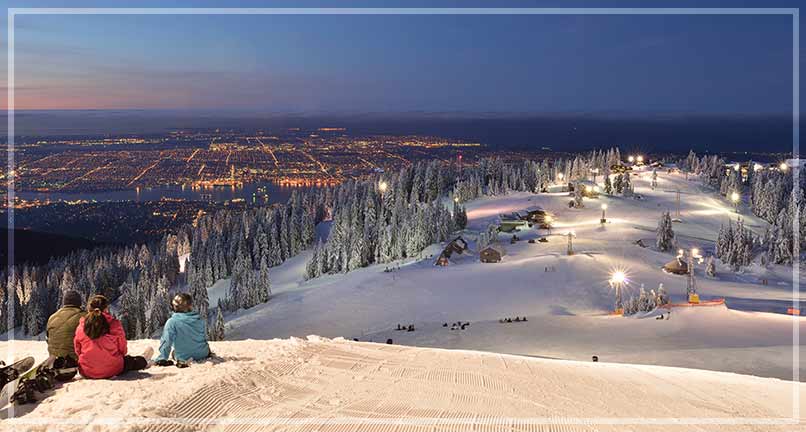 How about relishing the breathtaking panorama of nature? Interesting! Isn't it? Grouse Mountain is the place that can fulfill your much-desired wish. It is considered to be one of the beautiful places to visit in Vancouver. Rising 4,100 feet above Vancouver, Grouse Mountain exhibits some awe-inspiring views of the place in winters and has a great contribution towards the growth of Vancouver tourism. It offers numerous fun activities including snowshoeing, skiing, outdoor skating, and snowboarding. The mountain also has some thrilling outdoor activities during summers like Super Skyride, Mountain Ziplines, Paragliding, Chairlift Rides, Skyride Surf Adventure among others. It is also a hiker's paradise with trails including the famed Grouse Grind. When thinking about what to do in Vancouver today, do not miss visiting one of the amazing Vancouver tourist spots which are covered under the top beautiful places to visit in Vancouver.
Granville Island :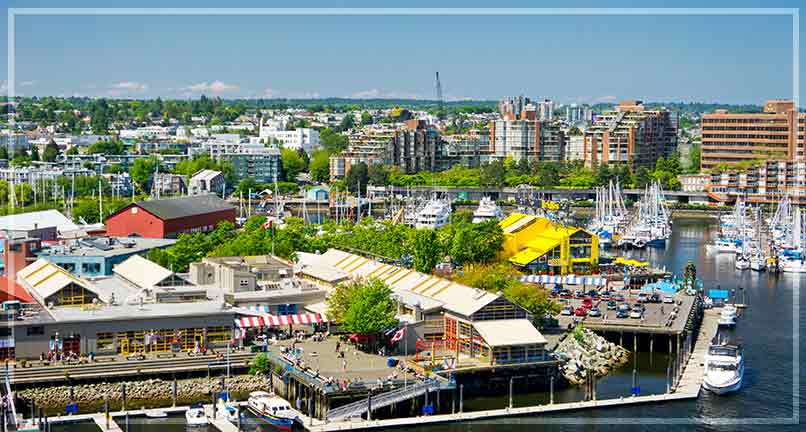 Packed with incredible sights and tempting food items, Granville Island truly has an interesting set-up for its visitors. You can find the best and most sustainable seafood here. The place houses numerous beautiful boutiques, art studios with beautiful art pieces, eateries that serve amazing food, and theatres spread across, making it one of the major Vancouver attractions and one of the beautiful places to visit in Vancouver. Moreover, if you like to shop for handmade artisan products or buy unique gifts for your near and dear ones, then Granville Island is the best place for you. It also has distinctive places for restaurants, live theatre, and waterfront views of the Vancouver skyline. These immersive experiences are sure to make your trip memorable forever. So, don't miss to grab the opportunity to visit the best tourist place in Canada, Vancouver.
Kitsilano Beach :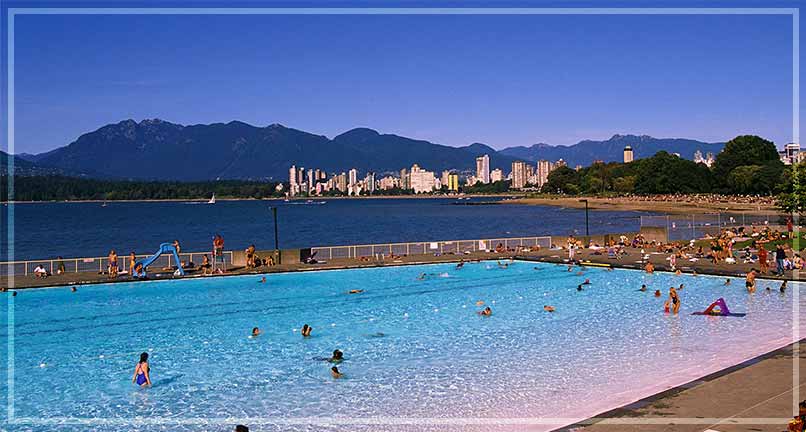 While talking about the famous Vancouver attractions, how can we forget the name of Kitsilano Beach – the epitome of best places to see in Vancouver! It is one of the popular sandy beaches that proffer a vista of English Bay and the North Shore Mountains. During summers, the Beach is a great place to swim in the cold ocean or relax in the beautiful park's big outdoor swimming pool. The place has everything an ocean lover could desire. The beach also has a concession stand and Boathouse Restaurant, along with a couple of basketball courts and 10 tennis courts. Additionally, you can also find the Vancouver Maritime Museum here as well. The distance from Kitsilano Beach to the Maritime Museum is a 4-minute drive and it is one that you sure shouldn't miss out on! It is truly one of the most beautiful places to visit in Vancouver.
Canada Place :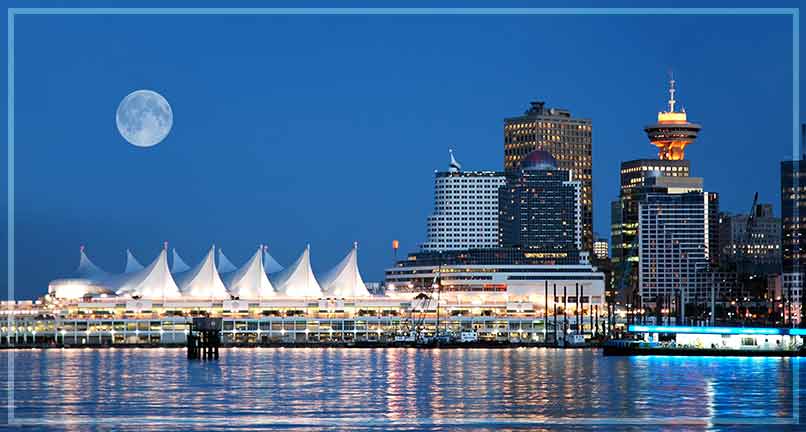 Vancouver tourism is really incomplete without seeing the exceptional and larger-than-life view of Canada Place. The place is located in the heart of Vancouver's waterfront and is an iconic landmark for world-class events. It is home to the iconic five white sails and is the home port to the Vancouver-Alaska cruises. From Canada Day celebrations to outdoor Zumba classes, Canada place is the focal point of all these major festive activities. You can also see the seaplanes take off and land, also massive seagoing container ships heading out to sea. There are many beautiful places to visit in Vancouver, you just need to witness them.
Chinatown :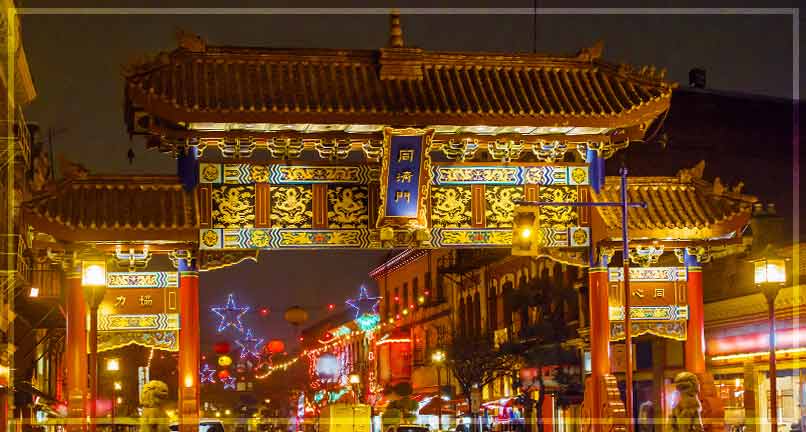 Vancouver BC reflects the rich culture of Victorian history by the beautiful architectural building surrounding the interesting China Town building i.e. the modern buildings. Signs of Chinese characters will be written in Chinatown's restaurants and shops located along with the main shopping areas including East Keefer, Pender, and Main streets. It is highly recommended to check out one of the best places to see in Vancouver. Also, indulge deep into the local culture, presented by the lovely walled Dr. Sun Yat-Sen Classical Chinese Garden, inspired by a traditional garden from the Ming Dynasty. So, now whenever you think about 'best places to see in Vancouver today, you have a bundle of great options with you.
English Bay :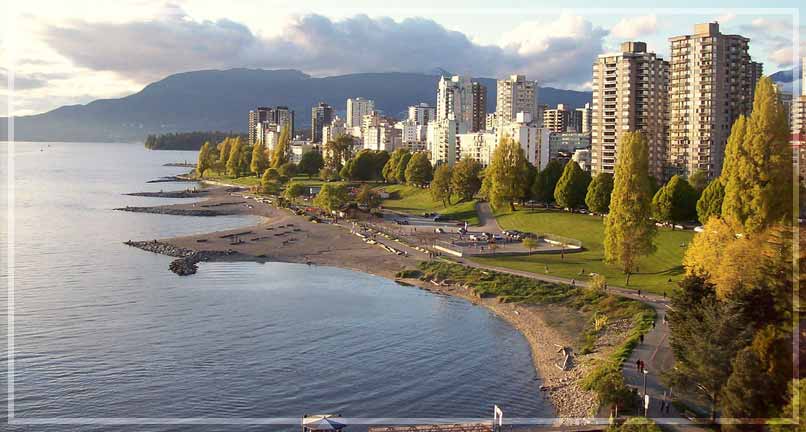 Nestled between Stanley and Kitsilano park, the English Bay is counted among the best Vancouver BC attractions. The place has exciting shopping spots and high-end restaurants. The English Bay Beach is famous for water sports like swimming, fishing, and kayaking. You can also go for a stroll, rollerblade, bike, or can spend time with the public art installations. English Bay is home to the city's annual Celebration of Lights, the fireworks festival. The festival takes place on three different nights between late July and early August.
There are numerous other places to see in Vancouver which are sure to leave some inimitable memories of the place for life. These Vancouver tourist attractions will surely make you wish that you don't want to leave yet. Whether it is a picnic in Queen Elizabeth Park or a trip to the Chocolate Lab, Canada will surely leave you mesmerized with its best places to see in Vancouver. Just get ready for an unrivaled journey to Vancouver! Book your India to Canada Flights with MyTicketsToIndia and get bumper discounts on your air tickets.
MyTicketsToIndia is a leading travel website that provides customers affordable and budget-friendly flights. Our website believes in 100 % transparency with no hidden charges. We follow the principle of customer satisfaction, so we always make sure to initiate the refunds quickly. The bonding that we have built with numerous reputed airline partners and consolidators allows us to get our customers cheap air tickets to Vancouver, regardless of when they choose to book their tickets. This helps our customers experience the best places to see in Vancouver within a budget. Also, we have a team of highly professional travel experts, who are available 24*7 to solve your every query. We aim to make your journey comfortable and hassle-free, without worrying much about the expenses.
A writer by both passion and profession, Heena Ganotra is "half agony, half hope" but all heart. And oh, she has been a book lover from the start! Her love for books is what convinced her to make a career in the wonderful world of words. She loves what she does and is out-and-out a satisfied soul with a wish to spread happiness like herpes. Insight- Some say she is living the best life anyone could because she reads, writes, travels, and makes merry. They're right because what else does one really need! 🙂