Posted on Oct 6th, 2021 by Priyanka Jadhav, Last updated on Aug 24th, 2022
Aren't you just bored of spending your time at home? If yes, this is the best time to book your flights to India and get ready for an adventurous vacation! There are a lot of places in India that are open for tourism for adventure seekers! Thus, it would be a hassle-free experience for you if you want to fulfill your adventurous cravings and have an exhilarating experience to narrate about. You might have been waiting for this commendable opportunity for so long. Now that you have stepped out of your house, make sure you make the best use. But, yes, you need to take the necessary precautions. So all you adrenaline junkies, pack your bag and get ready to opt for an adventure activity you always wanted to try!
Some of India's most prominent and very common adventure travel destinations include Goa, Andaman, Arunachal Pradesh, Uttarakhand, Bir Billing, and many others! Here are the ten best destinations that offer unlimited adventure sports in India:
Shimla :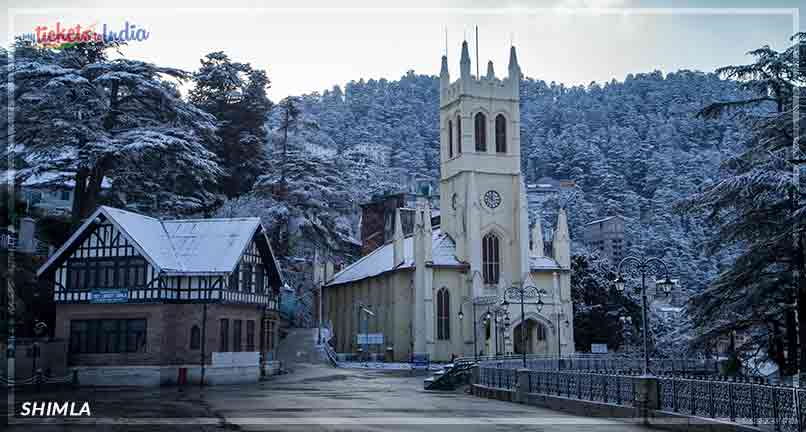 If we talk about the finest and most famous adventure destination in India, it would be Shimla. Popularly called the 'Queen of Hill' in Himachal Pradesh, this hill station is known for arranging adventurous activities such as hiking, ice-skating, paragliding, river rafting, etc. Shimla is also famed for its beautiful mountain scenery and its exotic wildlife that mesmerizes tourists across the globe.
Rishikesh :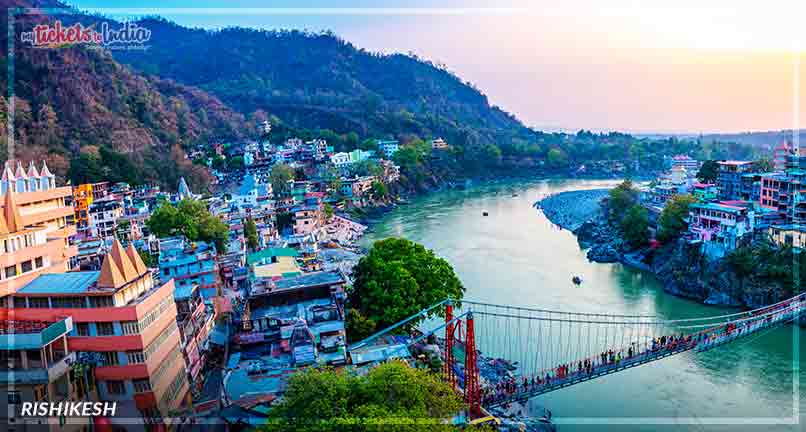 Rishikesh is one of the highly looked upon adventure travel destinations. It is located in Uttarakhand, North India, and acts as the finest sheath to many adventurous sports activities. These include fun activities like rappelling, water skiing, white water rafting, etc. Rishikesh River Rafting is such a thrilling experience that every other adventure junkie should try! Also, this place is very prominent due to its accommodations. You can get affordable and very luxurious resorts here overlooking the pious Ganges.
Kovalam :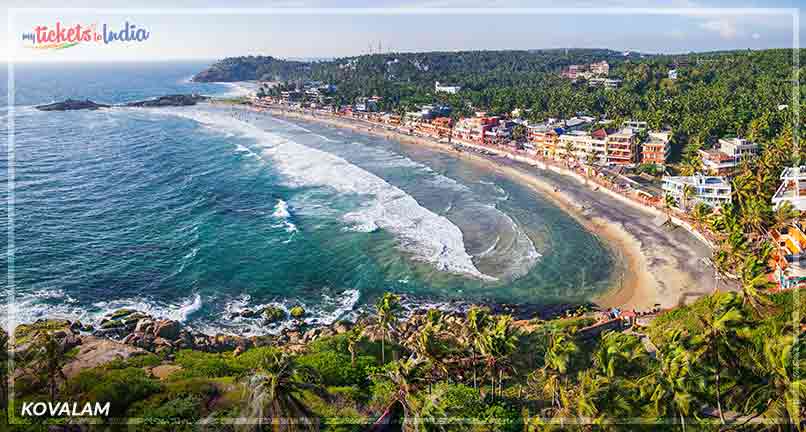 Kovalam, in South India, is very famous for one famous adventurous activity present there, surfing. People from all across the globe flock to this amazing destination. Located in Kerala, the whole aura and aesthetic appeal of Kovalam is heart-stealing. There are a lot of places in Kovalam where you can notably sign up for loads of adventurous activities. Just in case you are a newbie to surfing, you can learn the same from various surf schools in Kovalam. Surfing is an adrenaline-pumping sport that one must partake in while at Kovalam.
Ladakh: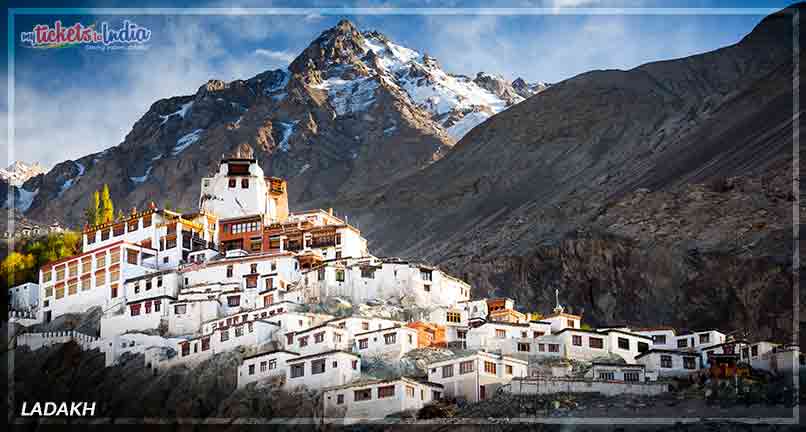 Travelers have always been a fond-lover of the Chadar Trek. Via this trek, you shall be able to reach the amazing Chadar lake and then the Zanskar river with the blessings of breath-taking views. The whole trek is surely a wonderful experience for every participant. Also, throughout the trek, it would become quite feasible for you to experience the new culture. Before ultimately signing up for the trek, make sure that you can meet the fitness requirements. One should also carry a lot of winter apparel to protect themselves from the cold climate there.
Auli :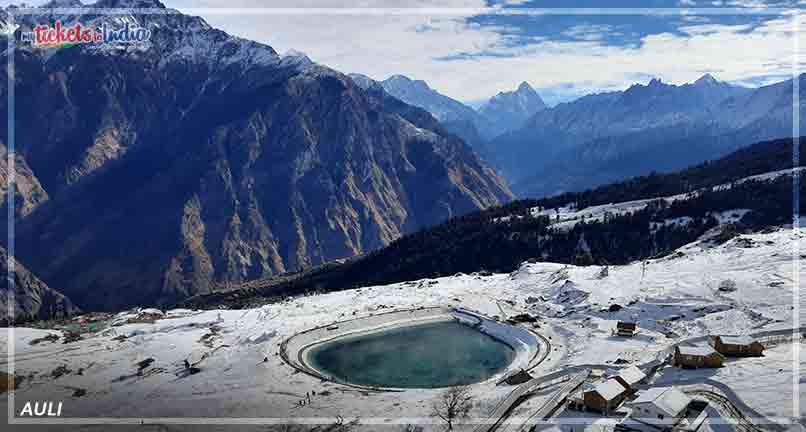 Your adventurous tour is undoubtedly going to be unfulfilled if you do not have Auli on that list! Auli is a very beautiful hill station in Uttarakhand that various travelers have already fallen in love with. With such boundless beauty and lush greenery all around, you would never want to come back. The best time to visit this place is during peak winters. You can try out skiing and snowboarding during the wintertime.
Manali:
Manali has been majorly looked upon as a honeymoon destination. Yes, it is a romantic place, but it's not just limited to the same. You can be a part of abundant adventurous activities here as well. This makes it a retreat for every adventure lover out there. The huge range of adrenaline-pumping activities in Manali includes river rafting, mountaineering, mountain biking, paragliding, etc.
Spiti Valley :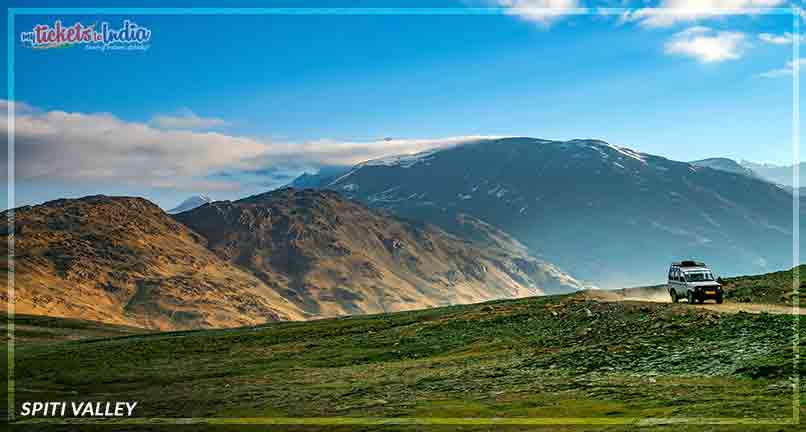 Spiti Valley, located in Himachal Pradesh, is a first and a popular destination that strikes an adventurer's mind if we think of adventure! This is not a one-time destination. The majority of the travelers keep on coming back to Spiti Valley as and when they feel like it! The trek in Spiti Valley is one of the treacherous treks in India. If you have missed out on working out during lockdown, you can adjust that by being a part of this trek.
Andaman :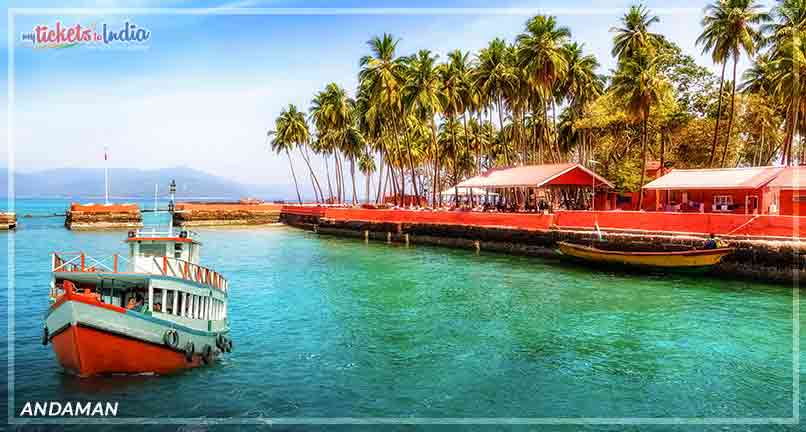 Just in case you are a water baby, you can surely pay a visit to the Andaman and Nicobar Islands. It is because this destination has the finest array of water sports and other water-based activities. Whether we talk of parasailing, scuba diving, or snorkeling, you can head to the adventure destination popular for water sports, Andaman and Nicobar Islands. You are sure to have an unforgettable & thrilling experience. Apart from that, there are many beach resorts that you can try out here. While in Andaman, one must visit its capital city, Port Blair, also called the adventure capital of Andaman Island.
Sikkim :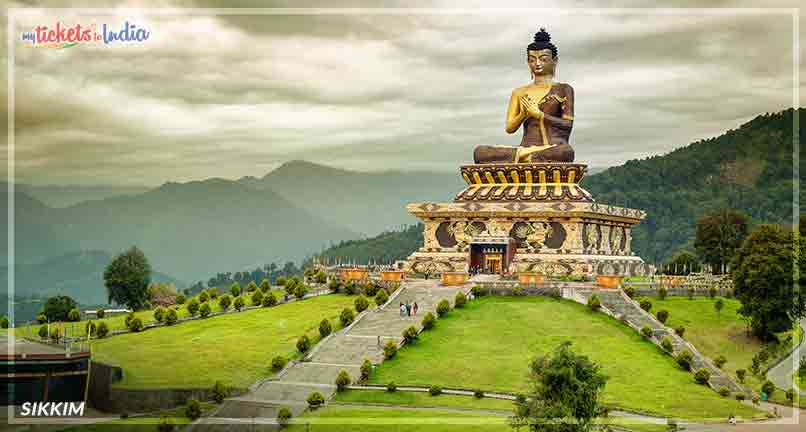 Yes, you might have wondered that Sikkim is only famous for lush-green mountains. However, that's not it! This beautiful destination is also renowned for its plethora of adventurous activities. While being in Sikkim, you can go mountain biking or indulge in the thrilling trekking scenes. The perfect trekking time in Sikkim is early morning. It's because mornings have always been a promising time to witness nature at its best.
Goa :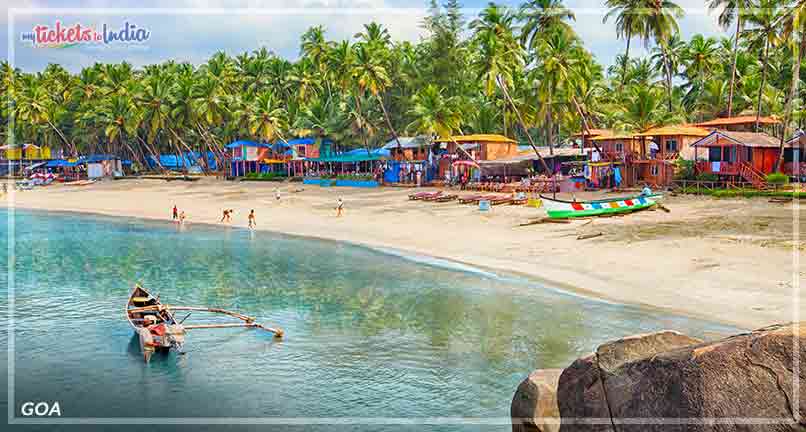 Whether you are a romantic person, party animal, or water baby, Goa can fulfill your cravings! This sought-after destination would assist you to experience highly adventurous activities. If you want to get rid of the lockdown blues, then nothing's better than visiting Goa! The most popular adventurous activities in Goa are Kayaking, Bandana boat rides, snorkeling, windsurfing, parasailing, paddle boarding, jet skiing, etc.
About MyTicketsToIndia
Are you an adventurous person who is continually striving to try out some amazing adrenaline-rushing activities? If yes, then wait no more and start booking your tickets to India for a thrilling adventure. India is filled up with surprises and a huge array of amazing adventurous activities just for you. The ten destinations mentioned above are not the only ones! There are many others, and each one of them is unique in its way!
If you want to attain the best deals on India flights, feel free to get in touch with MyTicketsToIndia. With its amazing team of travel experts, you are surely never going to stay dissatisfied. They would always be successful in getting you budget-friendly deals when it comes to flight bookings or tour planning. Also, with their huge number of years of experience and desired skills, you would never have to doubt their professionalism. The way they function and cooperate with the consumers is exemplary, without any doubt!
Priyanka Jadhav is a travel writer, who is inclined to explore different cultures and countries. When she is not writing, she is either reading fiction novels or surfing the internet for the next best place to add to her bucket list. Her interests piqued at a young age when she traveled across India and witnessed a variety of cultures, languages, foods, and people. If you're craving for an adrenaline rush, or need an instant travel update - Priyanka has a way with words to help you in every aspect possible. Bring quirky articles and the latest travel updates your way through MyTicketsToIndia, she aims to provide travelers with the necessary information possible.